The Speaker's Chair
China bans import of Scottish salmon in response to Taiwan bill
Heavy tariffs imposed on other goods
15 June 2019
Dark mode
Tagged: Foreign, International Trade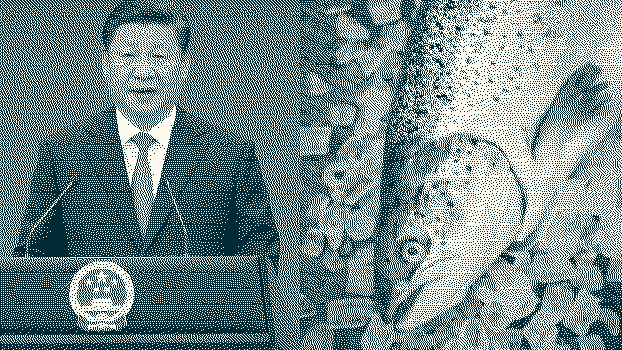 Chinese President Xi Jinping, and a fine Scottish salmon (right).
BEIJING — In response to the passage of a bill declaring military support for Taiwan and several motions against the Chinese government by the House of Commons, China has announced a ban on trade of Scottish salmon, and heavy tariffs on goods such as whisky, British beef, and electrical equipment.
The Chinese Foreign Ministry put out a press release "condeming Britain for its allegiance to the illegitimate Taipei rebel group, against its long-standing alliance with the legitimate People's Republic of China" and threatening harsher punishment if the bill was passed by the House of Lords.
Approached for comment, Foreign Secretary (name) told The Speaker's Chair: "The actions of the Chinese government are as childlike as it is predictable. Britain will continue to defend liberty, wherever it is, no matter who ever stands in its way." The Department for International Trade did not respond to a request for comment.
← Back to home